I first came to Warsaw in 2000 for Erasmus – an international student exchange program. I came back in January 2006 as a French immigrant to start a new life here. Today, I am a proud holder of polish citizenship and all of my kids are Poles, born in Warsaw. I am still in love with this country and in this article I will explain why.
A Frenchmen leaving Paris to live in Poland hardly knowing the language – sounds a bit odd, doesn't it? Even from today's perspective, having lived here for over 12 years and holding a Polish citizenship, I think it was quite a bold decision, but a great one and I haven't regretted it ever since. What exactly does a French immigrant love about Poland so much? Below I listed 10 things that from my perspective should make Polish people proud of being a part of their country.
Polish people.
Friendly, supportive, open-minded, with positive thinking – those are the first words that come to my mind when I think of Poles. It is a hard-working society (not like some French or South European citizens), well-educated, which gets things done. They have great talent to resolve problems with small resources. Unfortunately, more & more Poles tends to be racists, anti-immigrants, anti LGBT, because of negative influence of some right-side political parties, some stated-owned Polish media and Polish church. This surprises me greatly because Poland has a huge immigration tradition throughout its long history: Jews, Tatars, Russians, Germans, Lithuanians, Armenians, Romanians… However I believe that majority of Poles is tolerant to different cultures, religions, beliefs or sexual orientations.
Beautiful country with wonderful landscapes, such as lakes, mountains and rivers.
Great areas for bicycle rides. I live in Warsaw where I have the possibility to enjoy beautiful parks and Vistula river – my favourite place during spring and summer months. I am also a huge fan of Kashubia region, which to me is one of the most beautiful places in the world.
In Poland there are four seasons with clearly distinguished by weather. You can experience both a cold, snowy winter, as well as hot and sunny summertime. All of the seasons offers different activities.
Spring is great for bicycle rides, & hiking, visiting some of the many beautiful parks & forest with plenty of flours. In particular I love Lazienki park in Spring.
In summer it is a magical experience to swim in wonderful lakes or windsurf in the Baltic Sea or yacht in Mazury and Kashubia. Hundreds of cafes & restaurants terraces are available with plenty of people everywhere. I also love spending time in the city during summer taking walks near Vistula river in Warsaw.
Picking mushrooms in the forests of Kashubia during autumn always creates great memories (after that, cooking delicious Grzybowa soup of course!).
I don't like winter in Poland, grey & sad, when it is dark very early (3.30 PM in December for example). But winter is great where there is snow. We can go skiing or sledging with kids. It is a great time to visit Tatra Mountains for more intense winter sports or organize a "kulig" in Kashubian forests.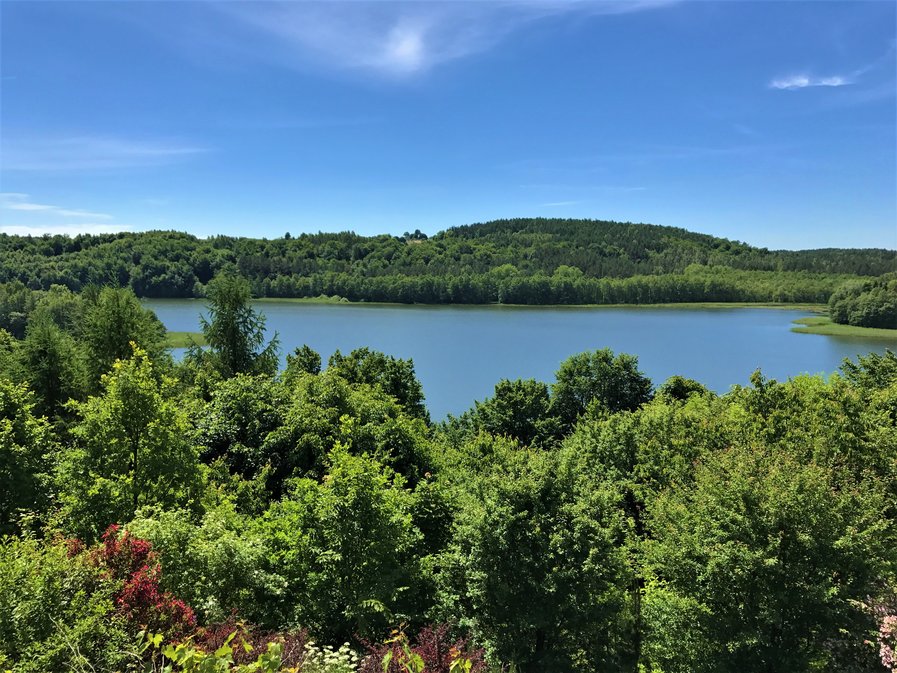 Many countries in the world do not have four seasons so diverse.
But Poland is also great for visiting beautiful cities with plenty to do, such as: Poznan, Cracow, Lublin, Gdansk or Bydgoszcz old cities, the pier and Monte Cassino in Sopot, Piotrkowska Street or Manufaktura in Lodz, the harbor and the neighboring areas in Gdynia… But the most beautiful Polish city in my opinion is Wroclaw.
Polish culture and history.
Often it is related to difficult memories, but at the same time it is full fascinating mysteries and legends.Fortunately, we have great museums, which tell these stories in an inspiring way and explain all the details. I love Warsaw city museum (Muzeum Warszawy), Uprising museum, Chopin Museum and Polin – great museum dedicated to history of Jews in Poland. I love also Kashubian museum in Kartuzy or Kashubian Etnographic Park in Wdzydze Kiszewskie.In terms of culture I especially admire great Polish theatres. In Warsaw I attend most frequently Komedia or Kwadrat as well as concerts of talented Polish artists or famous polish bands in Stodoła, like Lady Pank, Dżem, T-Love, Perfect, Yugopolis and Happysad.
Polish tradition:
Easter or Christmas with the special atmosphere, celebrated in Poland with tremendous food in extraordinary amounts! Polish people always exaggerate with that, but all the dishes are exceptional and it's really hard to resist trying all of them. I liked the traditional Polish wedding so much, that I decided to have one myself. With my wife Irena we organized a beautiful and memorable wedding in Kashubia.
Crazy parties: wedding, New Year's Eve parties, singing during bonfires, grill parties…
I really love to celebrate special occasions with Poles. There is always lots of drinking, great talks and laughter, which brings people closes and creates special relations.Recently I took part in a great Sylwester (New Year's Eve) party, also in Kashubia. The party was crazy, with a lot of dancing and vodka 😉
Polish elegance & romantic style.
What I mean is elegant well-dressed women with true gentlemen at their side. It's often to hear that the French are especially elegant and have good taste. But in real life this is not always the truth. In Poland there are many beautiful women who know how to dress well and elegant. I also admire the gentleman attitude towards women and people in need of help, such as the elderly.
Polish soups, Polish dishes and Polish vodka are in my opinion the best in the world.
In particular I love Grzybowa, Pomidorowa, Flaki and Fasolka po Bretonsku. I also have to mention grilled Oscypek cheese with cranberry jam served usually during winter.
Cost of living. In Poland it is cheaper than in Western Europe: accommodation, restaurants, food, etc.
It enables higher standard of leaving than in France. I have for example 1 pleasant house in Warsaw (Sadyba), comfortable but not luxurious. I bought it in 2011 at reasonable and decent price. Having similar house in Paris would cost millions of euros. Restaurant & food is general is also much cheaper, with better cost of living / average salary than in Western Europe countries.
Safety and security.
Of course there are exceptions, but generally Poland is a very safe country. We can go outside late at night, even ladies can walk around alone most of the time, and nobody will attack us or steal our belongings. It is not the case if majority of countries in the world. We recruited to Sii dozens of Brazilian and the thing they appreciated the most about Poland was safety. Also, there is no corruption in Poland. Business & Polish administration is clean. It is a huge benefit in comparison to other countries (for example Poland's neighbors: Ukraine, Romania or Hungary).
Amazing consequent economic growth.
We can see Poland's tremendous development every day: new roads, new buildings, new restaurants, new hotels, new constructions, etc. Such outstanding growth brings amazing opportunities for all of us, such as new jobs and salary increase. We can buy apartments or build houses as well as travel around the world. I see this economic growth everywhere, not only in large cities, but also countryside like Kashubia, where my wife comes from. This incredible economic growth is completely different to the current situation in France, where unemployment is very high and everybody is scared to lose their job without perspectives to find a new one afterwards. In Poland it is very easy to find a job and get a raise. In my opinion generally life is easier in Poland, than in France, because here social progress is possible as opposed to my home country.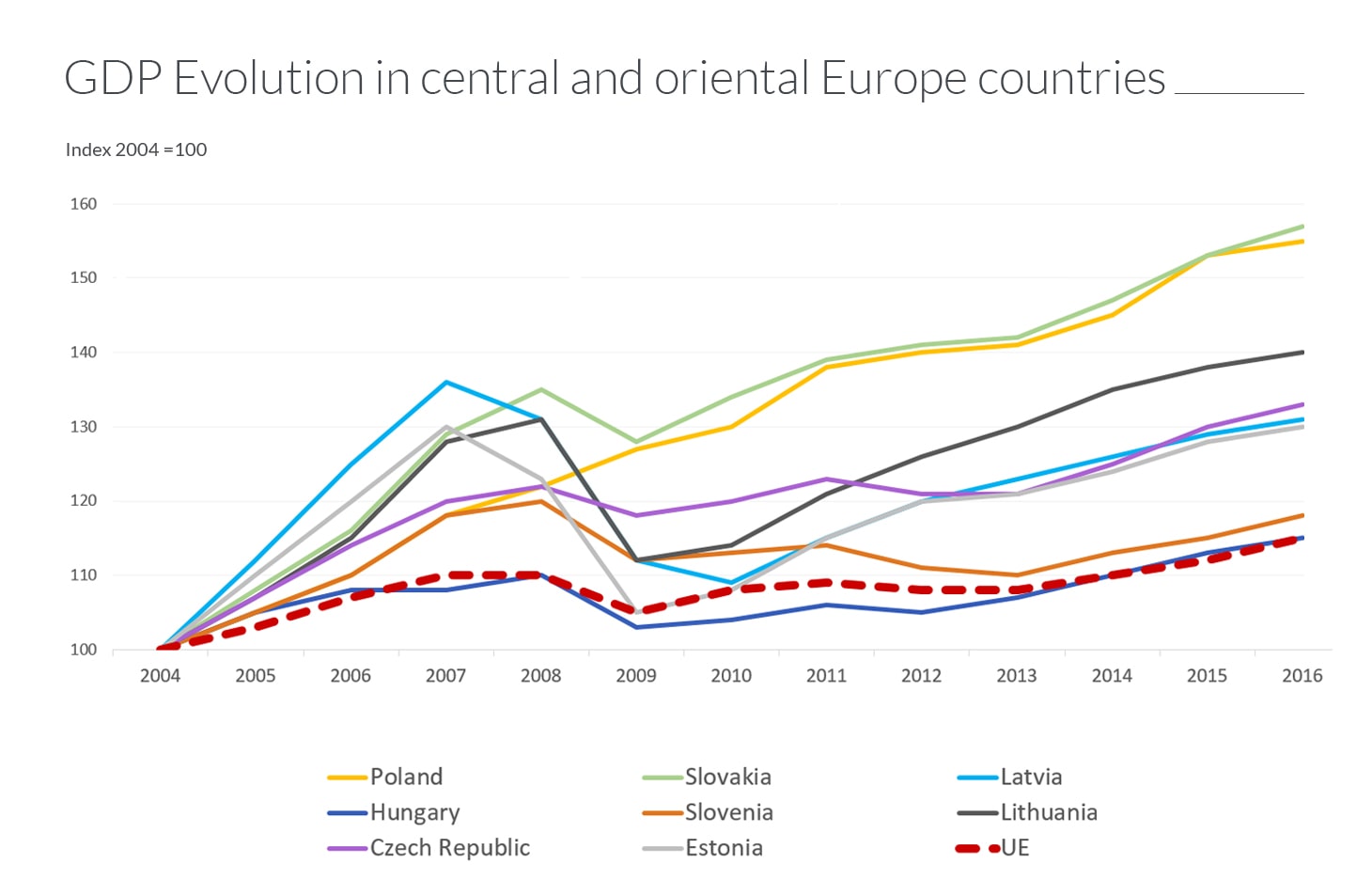 But is Poland a perfect country? Absolutely not! There are also many drawbacks and areas for improvement. To find out what are the 10 things I hate about Poland make sure to visit my blog soon!
---