Did you know that on average every year 31 000 companies are set up in Poland? Vast majority of them unfortunately go bankrupt. It's said that 9 out of 10 newly established start-ups collapse and don't even survive their first year. Moreover only 10% of all new companies will still be present on the market after 2 years. How to successfully launch a start-up and avoid making the most common mistakes? Check out my 6 tips on starting your own business.
If you are at gregoirenitot.com for the first time, let me introduce myself. I have 20 years of experience in opening new businesses. I started 2 companies in France before founding Sii sp. z o.o. in January 2006. Since that moment I have launched dozens of new business initiatives, such as new branches, new Competency Centres, new services and much more. All of these projects were start-ups at the beginning, without customers nor revenue (but they had sizeable financing thanks to Sii Sp. z o.o. and they were able to benefit from our shared services, such as offices, marketing, legal, sales, accounting, payroll, controlling, IT tools, etc. Not all of these investments succeeded – some of them generated heavy losses, but in my opinion failures teach you the most.
Let me share with you a short anecdote that turned out to be the most informative lesson I have ever learnt. When I was a student, I started my first business. I was responsible for organising a big music event – a concert in Rennes. To make a profit, theoretically I should have sold 4 500 tickets. I ended up with an unimpressive number of 2 500. This was the main reason my start-up went bankrupt.
It was a major headache. I had to stop studying and work for 1 year to pay back some of the debts. But this experience taught me a lot – especially in the area of finance, but also in marketing, PR, etc. Since that moment I have focused much more on numbers, budgeting, forecasting, financial monitoring (not only on sales) and I make sure not to make any similar mistakes again. Thanks to this failure I was much stronger when it came to starting up Sii Poland.
Based on my experience, I can give you some tips on how to make your first steps in business avoiding the most common mistakes.
Know the business you want to enter
Ideally work some time for a competitor in order to learn.
Read some books and articles on the topic
Do a research by asking your colleagues working for your competitors about their company's failures and the lessons learned.
Monitor your competitors constantly.
Learn the specific KPI (Key Performance Indicators) for this kind of business and the main risks.
For instance, if you want to start a restaurant, one of the strategic KPI is that the food price constitutes maximum 33% of the final price paid by the customers. Therefore, if you sell a meal for 20 PLN, the Food Cost should amount to no more than 7 PLN. If the cost is higher, you will go bankrupt (other costs, such as the employees' salaries consume another 33% and then an additional 1/3 covers the rent expenses, restaurant decoration, taxes etc.).
Before starting an IT services company in Poland, I worked as a Sales Manager in two such companies in Paris. This gave me a proper background in the IT service business, its specificity, KPI and organisation. Moreover, my good friend started his own IT services company in Paris two years before I started mine in Poland. He gave me many great tips on how to launch such a company.
Prepare a customer analysis
Think carefully about who your customer will be – who could potentially buy your product or services? What will be the model of cooperation – business-to-business (B2B) or business-to-customer (B2C)? How will your customers benefit from your product or service? You have to understand your clients' needs. It's essential to know, if you have a receiver of your services and whether it's worth investing in before starting your business.
For example, hundreds of engineers and start-ups have great ideas as well as amazing and/or original products. Many of these start-ups win public grants (the Polish Government spends quite a lot of public money on start-ups – I think that often those are fairly useless investments with no ROI – return on investment – for the Polish citizens, but that's another story). Yet, despite those public grants and great/original products, the majority of such start-ups will unfortunately fail. Even if the product or service is new or fantastic, not enough customers may be able to afford it or the product or service would not benefit the potential customers enough. It is likely that these start-ups will never break-even and will end up going bankrupt when they stop receiving public funds.
The most important thing for any company in the world are its customers, who need to profitable. Not all of them are financially viable. It's better not to sell to customers, who do not yield a return, but this is another story. They should be willing to buy your product or services so that you can pay your bills and expenses, pay your team's salaries, invest and grow.
Sometimes the situation with the customers is not so obvious. For instance, Google's or Facebook's customers are not their users because in general they do not pay anything to use FB or Google, but the companies, which pay them for advertising. So Google or FB must bring benefits and ROI for the companies, which buy their adds. Finally, Google or FB must have some advantages and USPs (Unique Selling Point) compared to their competitors – TV, radio, newspapers or other internet portals. A company will buy ads from Google instead of Gazeta Wyborcza or Radio RMF FM, if Google provides a better ROI.
Prepare a SWOT analysis of your strengths and weaknesses in comparison with your competitors
The question you should ask yourself is why would customers buy your products and services and not those of your competitor? Imagine that you plan to open a restaurant. What will be your competitive advantage and what is your company's USP? Will it be:
Food quality: Is it the best in town? How will the potential customers find out about the food quality? How will you be able to offer this quality? How will you recruit an amazing chef? How will you buy all amazing products? Will your customers be able to afford it?
Price: Will you win a market share thanks to lower prices? Will your restaurant be the cheapest in the district? How will you manage to do that?
Place: Will you have the best location in town? Close to some famous landmarks? Or maybe near the major office centres? Will you have the best decoration, the best customer service in town? How will you find and recruit them? How will you be able to pay them? You will have to offer higher salaries than your competitors… Tough challenge, but you need to figure it out before spending the money.
Promotion : Will you have the best reviews on portals like TripAdvisor and Google? How do you plan to achieve that? Another tough challenge! How will you win your customers and keep them? Business means war. You have to beat your competitors while they try to kick your ass!
Prepare a business plan with a clear/realistic budget and cash flow
How much money will you have to invest at the beginning, before launching your company? Think about all the expenses: offices, promotion, salaries of your future employees… Don't forget the taxes: national insurance, income tax, VAT… marketing, accounting, payroll, legal, IT, etc. That also includes what you are naturally interested in – your salary. When you start your own business, you must be ready to live very modestly for at least a few years, until your business becomes stable and profitable enough to generate a positive cash flow. So at the beginning count on a small flat in a cheap district, public transportation and eating potatoes every day, working 15-hour days 7 days a week. But when you finally start generating profit, the satisfaction is indescribable.
A word of personal advice. It is easier to start your own company before having a family and kids, before buying a home and generating debts or alternatively when your kids have left home and you've already paid off your mortgage or other debts (or if you got rich after succeeding in some previous business venture, as is my case now, or have another source of funds. In such a case, you can afford some financial risk because you have other savings and/or revenue in case your new investment goes belly up).
Prepare:
Recurrent Monthly Cost (OPEX) for the coming 24 months.
Focus on your cash flow too – just because you've got customers, revenue and even profit, it doesn't mean that you won't go bankrupt soon. The cash flow was my main problem at the beginning and the only reason why I had to search for an investor to help me launch an IT services company in Poland.
For example:
We often give customers a 60-day payment term.
If we offer services of a consultant, who earns 100 PLN, to a customer, who will pay 150 PLN for his work, it seems we will have 50 PLN profit at the end of the month. Sounds like a good start, right?
But on our bank account we have -100 PLN at the end of the month because we also need to deduct other expenses, like the office, recruitment portals, accounting, payroll, etc., so the balance is more likely to be -140 PLN rather than -100 PLN.
That 150 PLN will land in the company's bank account in 3 months and only on condition that everything goes well (i.e. we have a purchase order from our customer and an acceptance protocol signed so we can invoice, but the customer will pay in 60 days… Sometimes they are behind with the payment, sometimes they lose our invoice, sometimes they have financial problems and can't pay and a business owner has to be prepared for that).
So don't think only about the budget, but also concentrate on the cash flow. At last, don't be too optimistic, but be realistic. You probably won't invoice your first customer and generate profit the minute you launch your company!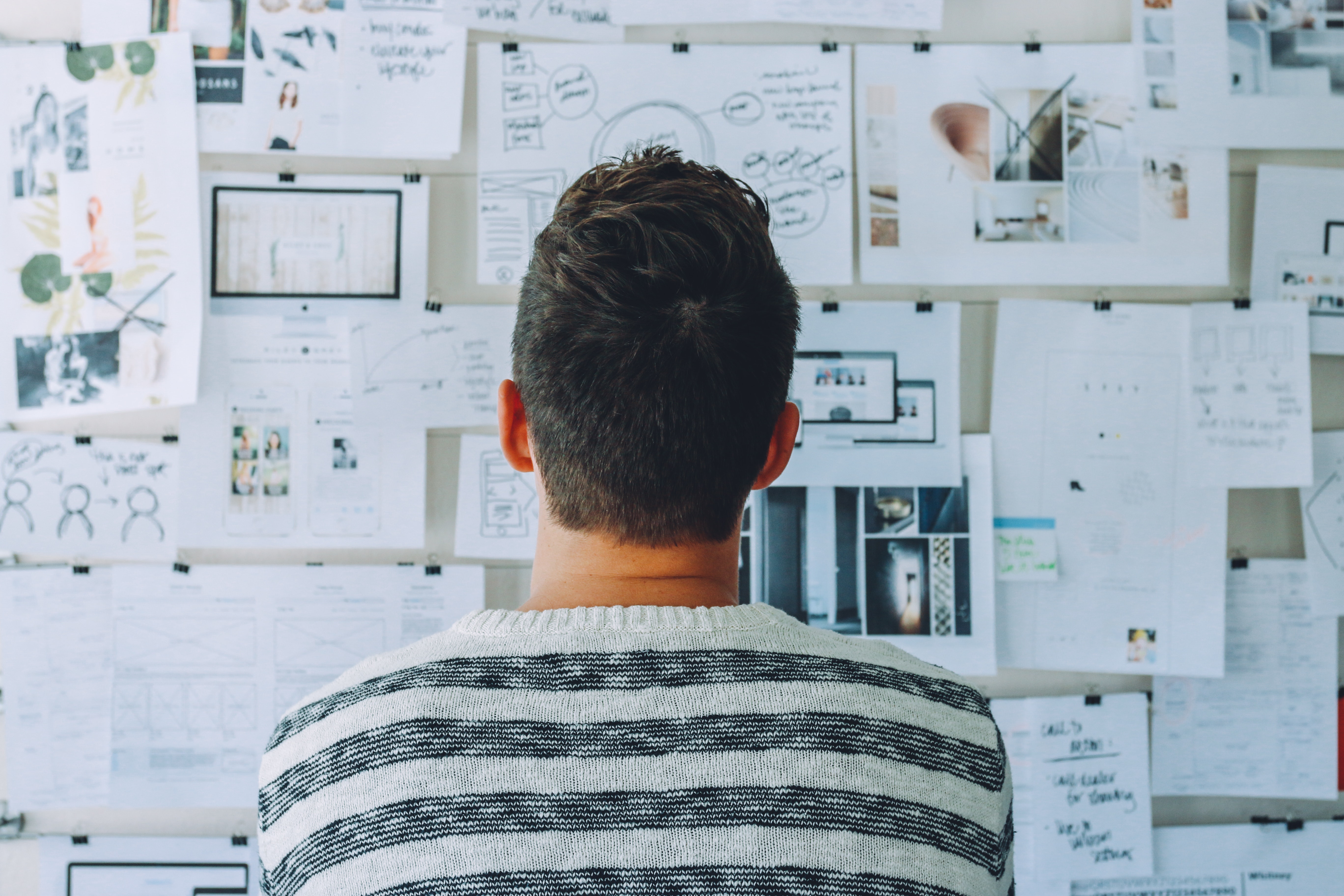 Find an investor and financial resources
At the very beginning of owning a business the main challenge is often not an idea, but the money. I advise looking for an investor wherever you can: contact companies, friends, family, public institutions, wealthy individuals, etc. It's important to demonstrate the benefits these investors will receive from having invested in you, such as an exciting/fun project, a great team (you), or a fantastic future profit. You must find arguments and sell your projects to your potential investors.
For example, now I am one of those "wealthy individuals" with certain funds available. I could potentially invest in start-ups (the condition is that it can't compete against Sii). I would invest in a project if:
The project leader seems smart, passionate and competent.
The project looks fun and exciting.
I'm convinced that this company has a chance of succeeding, breaking even at present and generating profit in the future.
Sii can also invest via acquisition, but in such a case we would only consider a mature and solid company from our sector – an organization, which has been around for several years and the condition would be to acquire 100% of such a company and integrate it with Sii Sp. z o.o. We also introduce some new investments every single year. We are for example currently launching SAP and BPO Competency Centres.
Before running your own business, work in a small company for a while
Before you jump into the water with the big fish, find a place, where you will be able to see firsthand how to start, run and manage a young company. Having experience only from big gives you the opportunity to see a quite well-organised enterprise with many internal shared-services and internal support systems. People, who work in smaller companies, tend to have a larger scope of work than in larger firms – they have to do lots of things by themselves. Bear this in mind.
At first at Sii I was a Sales Manager, Business Developer, Account Manager, Project Manager, Recruitment Officer as well as a Receptionist, Office Management Specialist, Service Desk Specialists and an Administration and Billing Specialist. When I recruited first members of staff, I went to Ikea to buy them desks and put them together myself. I also bought laptops, coffee and invoiced all the customers, did all the bank transfers, etc. Now thousands of people work at Sii – it's a much bigger company with a more mature organisation, procedures and processes. Everything runs smoothly in various teams, departments and shared-services. In a small business you must be ready to do everything by yourself.
To sum up, starting your own business is a very important step, but it's just the very first part of the road to success. The most important thing is to have a strategy and plan on how to develop the business and survive on the market. Each company should focus on customer analysis and identify its Unique Selling Points with regard to its competitors, sales strategy, budget, cash flow, etc.
To conclude, if you do fail or go bankrupt, you will have a tough time for a few months, huge pressure from your investors, suppliers and bankers. But the life lesson you get will be priceless. If you understand your failures, you will become much stronger, smarter and more experienced.
I am very curious what are the most important things in business in your opinion. Make sure to share your mind with me in the comments!
Greg.
---